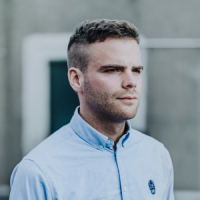 Hi, I'm Benoît Boucart

👋

.

I'm a UX designer

who loves solving

user interface problems
About me
I am a Digital Product Designer from Gent, Belgium who designs and builds products, with simplicity in mind, which I believe to be the key to a good user experience. As a product designer (UX/UI), I want to have a positive impact on the life of the humans that are using digital products.
I work as a freelance Product Designer and was previously lecturer at Digital Design & Development (Devine) where I taught students how to build digital products and coached them in their learning process.
My services
What I do
Here is an overview of the services I can provide.
Product design

&

UI / UX
I can help design a new product or improve the experience of an existing project with a focus on simplicity.
Prototyping

&

testing
I test designs with your users in Maze, Figma Prototype, or directly via a realistic, interactive prototype. Testing is a key point of good design.
Front-end web development
I translate designs to production ready websites, apps or prototypes using modern libraries & frameworks like React or Next.
Coaching
Looking for a coach for junior designers? I'd happy to provide them design feedback and help them to become a better designer.
Contact me
If you want to know more or have any questions, feel free to contact me, I'd be glad to listen.